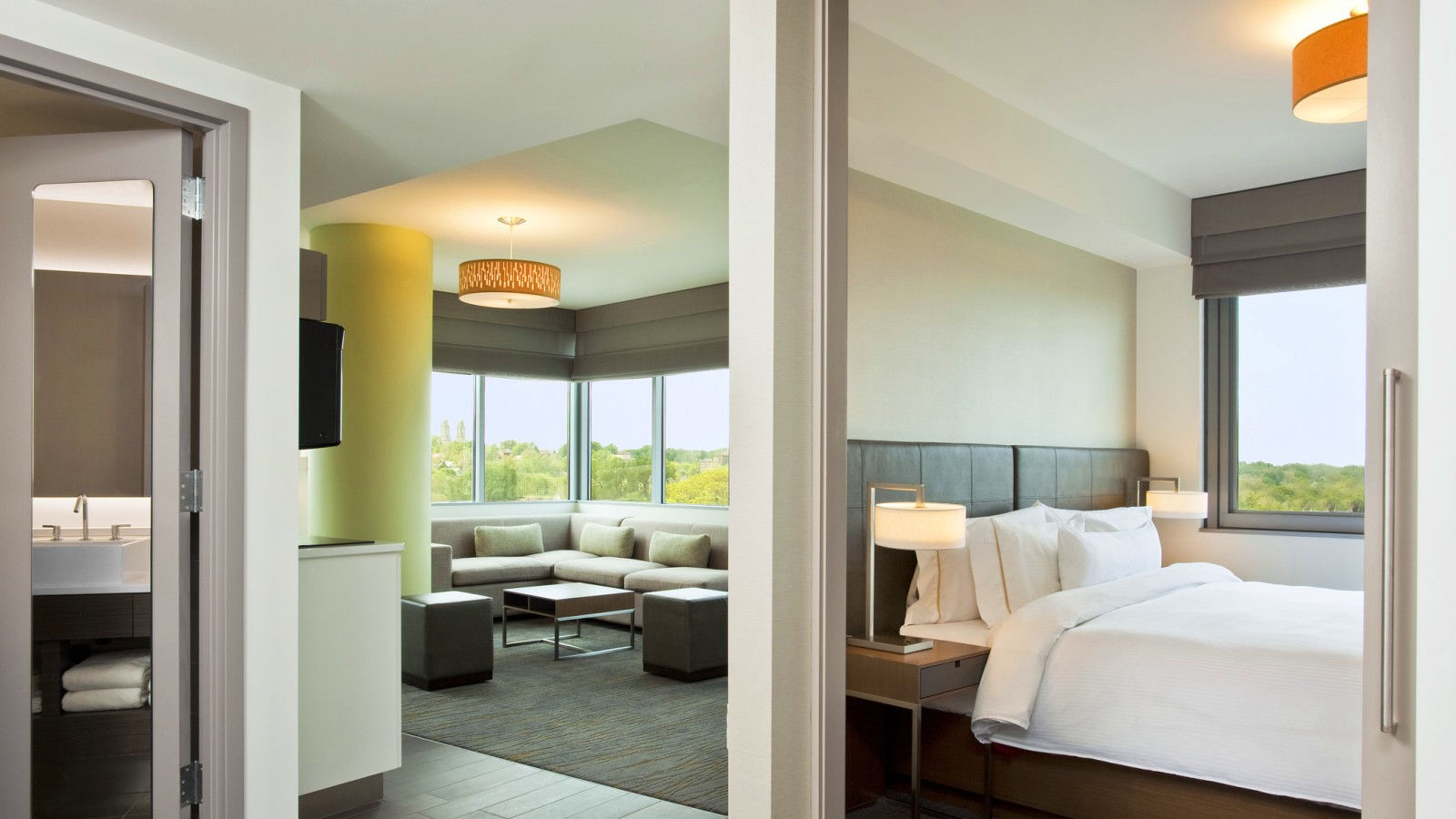 Leed Certified Hotel
Committed to you and your environment, Element Omaha is a certified Silver Certified LEED hotel by the U.S. Green Building Council. The LEED (Leadership in Energy and Environmental Design) designation signifies our dedication to protecting the environment through recycling and green efforts. Very few hotels achieve this honor, but we see it as essential to preserving the wellness of our guests and world. To learn more about the LEED Program, visit the USGBC website.
Element hotels strive to reduce as much waste as possible and keep the environment clean. As often as possible, we use recycled or green products in our design and building materials, from carpets to low VOC (volatile organic compounds) paints. Not only is this smart for the environment, but improves indoor air quality. Our guest rooms feature Energy Star rated appliances and we use silverware and glassware instead of plastic utensils to cut down on waste. These little actions have a big impact on our environment.